Editor-in-chief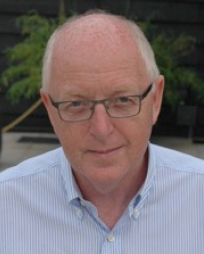 Dr Mike Bewick
Independent Health Consultant and Founder of IQ4U Consultants, London, UK; Former National Deputy Medical Director, HNS England; Honorary Professor, University of Central Lancashire Medical School, UK; Fellow, Royal College of Physicians (RCP), Royal College of General Practitioners (RCGP); Mentor to the Clinical Entrepreneur Programme, NHS England; Former Independent Chair Essex STP Joint Committee CCG's, UK; Former Non Executive Director Medica PLC, UK; Chair CECOPS CIC, UK; Non Executive Director CareRooms Ltd. UK.
Editorial Board
Dr Olusola Michael Adeleke
NIHR Academic Clinical Fellow in Clinical Oncology, King's College London; Honorary Post-doctoral fellow in hich-dimensional Neurooncology, UCL Queen Square Institute of Neurology; NHS England Clinical Entrepreneur, UK.
Prof Dolores Cahill
School of Medicine and Medical Sciences, University College Dublin; Fellow and Principal Investigator, UCD Conway Institute of Biomolecular and Biomedical Research, Dublin, Ireland.
Dr Nick Guldemond
Professor, Integrated Care & Technology, Institute of Health Policy & Management, Erasmus University Rotterdam, Rotterdam, Netherlands; visiting professor I.M. Sechenov First Moscow State Medical University, Moscow, Russia; International eHealth policy specialist, European Commission; board member, ISO standards development.
Prof Christian Jürgens
Chief Medical Director, Traumatology, Orthopedics and Sports Medicine, Rehabilitation-Center, BG Hospital Hamburg, Hamburg; Director, Department of Traumatology and Orthopedics, University Hospital Schleswig-Holstein, Campus Lübeck, Germany.
Dr Vandita Kakkar
Assistant Professor, Department of Pharmaceutics, University Institute of Pharmaceutical Sciences, Panjab University, Chandigarh, India.
Dr Kinan Muhammed
Neurology Registrar, Neuroscientist and Clinical Lecturer in Neurology and Neurosciences, Oxford University, UK; Extraordinary Research Fellow in Clinical Sciences, Queens College, Oxford University; NHS Clinical Entrepreneur Fellow, NHS England.
Maj Dr Hannah Sophia
High Value Manufacturing, Catapult; Reservist, British Army Staff Corps Health Sector Advisory Group, Ministry of Defence, UK.
Dr Noedir Stolf
Emeritus and Senior Professor, University of Sao Paulo Medical School, Sao Paulo, Brazil.
Dr Axel Sylvan
Founder, myrecovery.ai, London, UK
Dr Rachel K. Thomas
Medical Author, Inpatient Doctor at the Priory Hospital, London, UK.