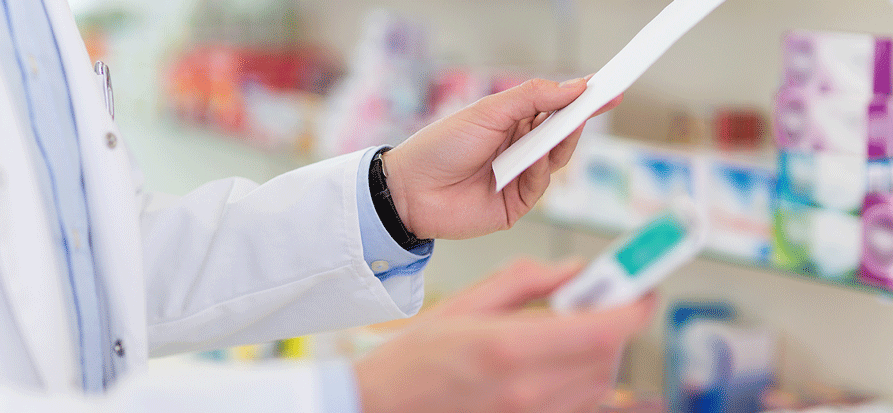 Join our panel of experts in the field of biologics for this CME-accredited webinar where they provide up-to-date knowledge of the current regulatory environment on the interchangeability of biosimilars, with reflections on the clinical attributes, and a critical evaluation of the current use of biosimilars.
This educational activity is free of charge.

Learning Objectives:
The aim of this activity is for learners to better understand the recent position of biosimilar interchangeability from the perspectives of the European and USA regulatory environments and to provide learners with a comprehensive understanding of the regulatory perspectives, enabling learners to navigate and contribute to clinical practices and decision-making in this evolving field.
Upon completion of this activity, learners will be able to:
Define and explain biosimilar concepts including, but not limited to: interchangeability, extrapolation, and switching.
Explain the current regulatory environment (EMA/HMA/FDA) of biosimilar use and position statements on interchangeability.
Evaluate and implement practical approaches for the use of biosimilars in the context of interchangeability with reference products.

Considering clinical efficacy, safety, health economics, real-world evidence.

Demonstrate the ability to educate patients including anticipating and addressing potential patient perceptions and concerns.
Faculty
Vibeke Strand, MD
Adjunct Clinical Professor in the Division of Immunology and Rheumatology at Stanford University, School of Medicine, CA, USA
Liese Barbier, PhD
Post-doctoral researcher, Department of Pharmaceutical and Pharmacological Sciences, KU Leuven Catholic University, Belgium
Chair
Hannah Moir, PhD
Senior medical writer and moderator, EMJ, London and Honorary Senior Fellow, Kingston University, London, UK
Length of Education: 60 minutes
Financial disclosures:
Vibeke Strand
Promotional activities (Consultant): Abbvie, Alpine Immune Sciences, Alumis, Amgen Corporation, Aria Pharmaceuticals, AstraZeneca, Atom Biosciences, Bayer, Bristol-Myers Squibb, Boehringer Ingelheim, Celltrion, Ermium therapeutics, Genentech / Roche, Gilead, GSK, Horizon, Inmedix, Janssen, Kiniksa, Lilly, Merck, MiMedx, Novartis, Omeros, Pfizer, R-Pharma, RAPT, Regeneron, Samsung, Sandoz, Sanofi, Scipher Medicine, Setpoint Medical Sorrento, Spherix, Urica Therapeutics.
Liese Barbier: Does not have any relevant financial relationships to disclose.
Hannah Moir: Staff at EMJ have no relevant financial relationships to disclose.
CME Information:
This activity has been planned and implemented in accordance with the accreditation requirements and policies of the European Board for Accreditation of Continuing Education for Health Professionals (EBAC) through the joint providership of Siyemi Learning and EMJ.
Siyemi Learning is an EBAC accredited provider since 2023. The European Board for Accreditation of Continuing Education for Health Professionals (EBAC) accredits Continuing Education (CE) programmes for the international medical community.
Siyemi Learning designates this activity for 1 EBAC CE Credit(s).
How to earn your CME credit
In order to obtain your CME credit and acquire your certificate, please launch the course to watch the webinar series before completing the multiple-choice assessment.
The Accreditation Council for Continuing Medical Education (ACCME) and the Royal College of Physicians and Surgeons of Canada hold an agreement on substantial equivalency of accreditation systems with EBAC.
Through an agreement between the European Board for Accreditation of Continuing Education for Health Professionals (EBAC) and the American Medical Association (AMA), physicians may convert EBAC CE credits to AMA PRA Category 1 CreditsTM. Information on the process can be found on the AMA website (https://www.ama-assn.org/education/ama-pra-credit-system/agreement-european-board-accreditation-continuing-education-health)
Any queries, please email: [email protected]