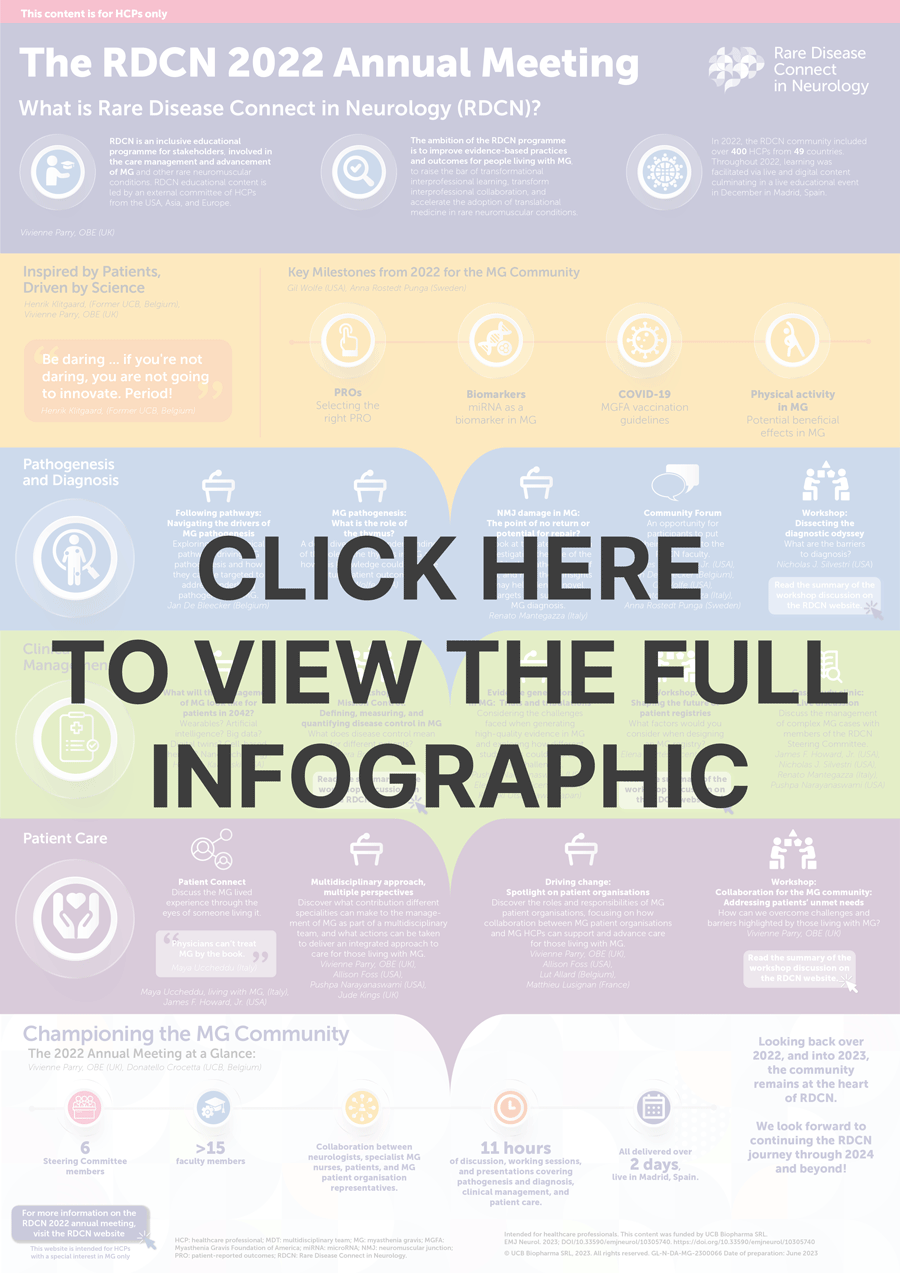 This infographic provides an overview of the topics explored at the Rare Disease Connect in Neurology (RDCN) 2022 Annual Meeting, an educational programme organised and funded by UCB Biopharma SRL. RDCN is an inclusive educational programme designed for stakeholders involved in the care, management, and advancement of myasthenia gravis (MG). The RDCN community brings together MG specialists and those living with MG from across the globe to share insights and experiences in managing MG.
The infographic explores the three main topics discussed at the RDCN 2022 Annual Meeting: pathogenesis and diagnosis, clinical management, and patient care. Spotlighting the sessions in each of these topics, the infographic delves into the insights shared throughout the RDCN 2022 Annual Meeting programme.
Intended for healthcare professionals. This content was funded by UCB Biopharma SRL.