Editor-in-chief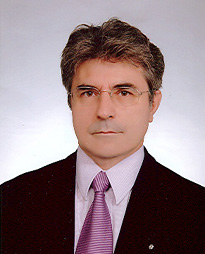 Prof Çetin Erol
İbn-i Sina Hospital, Faculty of Medicine, Department of Cardiology, Ankara University, Ankara, Turkey.
Editorial Board
Dr Pierfrancesco Agostoni
Ziekenhuis Netwerk Antwerpen (ZNA) Middelheim, Antwerp, Belgium.
Prof Denilson Campos de Albuquerque
State University of Rio de Janeiro; Cardiology Department, Pedro Ernesto University Hospital, Rio de Janeiro, Brazil; Co-ordinator of BREATHE Registry, Brazilian HF Registry, Brazilian Society of Cardiology; Fellow of American College of Cardiology (ACC) and European Society of Cardiology (ESC); Member of ESC Heart Failure and American HF. Societies.
Dr Andy Wai Kwong Chan
Andy Wai Kwong Chan Heart Centre, Hong Kong.
Prof Dr Uwe Nixdorff
Associate Professor, European Prevention Center joint with Medical Center Düsseldorf (Grand Arc), Düsseldorf; Professor, Friedrich-Alexander-University Erlangen-Nürnberg, Erlangen and Nuremberg, Germany.
Dr Sazzli Kasim
Associate Professor of Medicine, Consultant Cardiologist and Head of Cardiology, Universiti Teknologi MARA, Selangor, Malaysia.
Dr Ronald J. Krone
Professor of Medicine, Cardiovascular Division, Washington University School of Medicine, St. Louis, Missouri, USA; Fellow of the American College of Cardiology and the Society for Cardiovascular Angiography and Interventions, Director of the International Cardioncology Society.
Dr Carl J. Lavie
Medical Director, Cardiac Rehabilitation and Prevention, Director, Exercise Testing Laboratory, Staff Cardiologist, Echocardiographic Laboratory, Director, Stress Testing Laboratory, John Ochsner Heart and Vascular Institute, Ochsner Clinical School, The University of Queensland School of Medicine, New Orleans, Louisiana, USA.
Prof Dr Constantine Kosmas
Director of Nuclear Cardiology and Lipid Clinic, Cardiology Unlimited PC, New York, New York, USA
Prof Stephen Lee
Honorary Professor of Medicine, University of Hong Kong, Pokfulam, Hong Kong.
Dr Sanjog Karla
Associate Director, Interventional Cardiology Training Program, Albert Einstein Health Network, Philadelphia, Pennsylvania, USA.
Dr Carl J. Pepine
Professor of Medicine, Division of Cardiovascular Medicine, University of Florida, Gainesville, Florida; Past-President, American College of Cardiology (2003-2004), Washington, D.C., USA.
Prof Khai Pham Gia
Councillor and Past President of Vietnam Heart Association; Bach Mai Hospital, Vietnam
Dr Nicholas Kipshidze
Director, Innovations and Endovascular Therapy Department, New York Cardiovascular Research, New York City, New York, USA; Consulting Cardiologist, Central University Hospital, Tbilisi, Georgia.
Dr Christian Bär
Institute for Molecular and Translational Therapeutic Strategies, Hannover Medical School, Hannover, Germany
Dr Amandeep Goyal
Teaching faculty, Marietta Memorial Hospital, Marietta, Ohio, USA; Assistant Professor of Medicine, Ohio University, Athens, Ohio, USA.
Prof Dr Rainer Wessely
Center for Cardiovascular Medicine (CIKA), Cologne, and Professor of Medicine, University of Technology Munich and Fresenius University of Applied Sciences, Cologne, Germany.
Dr Han Naung Tun
European Society of Cardiology, France