Editor-in-chief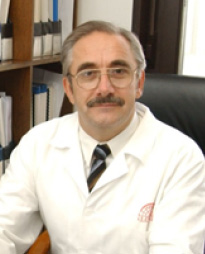 Prof László Vécsei
Director, Department of Neurology, University of Szeged, Szeged, Hungary; Past Regional Vice-President, European Federation of Neurological Societies (EFNS); General Secretary, Danube Symposium for Neurological Sciences.
Editorial Board
Dr Natan M. Bornstein
Director, Brain Division, Shaare-Zedek Medical Center, Jerusalem, Israel; Vice President, World Stroke Organization (WSO).
Dr Nitin Butala
Baptist Health, Florida, USA
Prof Giancarlo Comi
Professor of Neurology and Chairman, Department of Neurology, Director, Institute of Experimental Neurology, Vita-Salute San Raffaele University, Scientific Institute San Raffaele, Milan, Italy; President, European Charcot Foundation (ECF); Vice Chair, Steering Committee of the Progressive MS Alliance; Honorary Member, European Committee for Treatment and Research in Multiple Sclerosis (ECTRIMS); Member, Board of Administration of the Italian Multiple Sclerosis Foundation and the Scientific Committee of the Italian Multiple Sclerosis Association.
Dr Alberto Dubrovsky
Professor of Neuroscience and Neurology, Favaloro University, University of Buenos Aires; Director, Department of Neurology, Neuromuscular Disease Unit, Institute of Neuroscience, Favaloro Foundation, Buenos Aires, Argentina; Past President, Argentine Neurological Society (2006-2008); Medical Director, Muscular Dystrophy Association; President, Latin American Society of Neuromuscular Diseases (2013-present); Principal Investigator and Member, Cooperative International Neuromuscular Research Group; Member, Translational Research in Europe – Assessment and Treatment of Neuromuscular Diseases Advisory Committee for Therapeutics.
Prof Antonio Federico
Full Professor of Neurology, Director of the Clinical Neurology and Neurometabolic Diseases Unit, Medical School, University of Siena, Siena, Italy.
Dr Marco Feligioni
Group Leader, Laboratory of Neuronal Cell Signaling, European Brain Research Institute 'Rita Levi-Montalcini' Foundation, Rome, Italy; Member, Società Italiana di Farmacologia.
Prof Nils Erik Gilhus
Professor and Consultant in Neurology, University of Bergen; Haukeland University Hospital, Bergen, Norway.
Prof Dr Hans-Peter Hartung
Professor and Chairman, Department of Neurology, University of Düsseldorf, Düsseldorf, Germany.
Prof Amos D. Korczyn
Professor Emeritus of Neurology and Pharmacology, Tel-Aviv University, Tel Aviv, Israel; Chairman, Controversies in Neurology Annual Conference.
Dr Rita Krishnamurthi
Senior Lecturer, Programme Leader, Cerebrovascular Diseases Research Team, National Institute for Stroke and Applied Neurosciences, Auckland University of Technology, Auckland, New Zealand.
Dr Giuseppe Lanza
Consultant Neurologist and Clinical Researcher, Department of Neurology I.C., Oasi Institute for Research on Mental Retardation and Brain Aging (I.R.C.C.S.), Troina, Italy.
Dr Inna Lutsenko
Faculty of Neurology Department, Kyrgyz State Medical Academy after I.K. Akhunbaev, SITS-Kyrgyzstan, National Coordinator, Bishkek, Kyrgyzstan.
Prof Ranko Raicevic
Head, Neurology Clinic, Military Medical Academy, Belgrade, Serbia.
Prof Heinz Reichmann
Professor of Neurology and Dean, Medical Faculty, University of Dresden, Dresden, Germany; Past President of the European Neurological Society (ENS) (2012-2013).
Prof Dr Stefan Schwab
Professor of Neurology, Chairman, and Director, Department of Neurology, University of Erlangen-Nuremberg, Nuremberg, Germany; President, German Critical Care Society.
Prof Ranko Raicevic
Military Medical Academy, Serbia