Editor-in-chief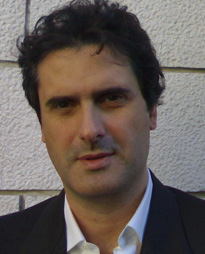 Dr Antonio Rossi
Senior Medical Director, Oncology Center of Excellence, Therapeutic Science & Strategy Unit, IQVIA, Milan, Italy.
Editorial Board
Dr Martin Balzan
Consultant Respiratory Physician, Mater Dei Hospital; Senior Lecturer, University of Malta, Malta; Current President, Pneumology Section, European Union of Medical Specialists (UEMS); General Secretary, Medical Association of Malta (MAM); Vice-President, Association of Physicians of Malta; Past Secretary, European Board of Accreditation in Pulmonology (EBAP) (2000-2015).
Prof Dr Catharina Belge
Associate Professor of Medicine, University of Leuven (KUL); Pulmonologist, Centre for Pulmonary Vascular Diseases and Centre for Sleep and Wake Disorders, Department of Respiratory Diseases, University Hospitals Leuven, Leuven, Belgium.
Prof Dr Jacques Bouchard
Associate Professor of Clinical Medicine, Université Laval, Canada; Allergy Department, La Malbaie Hospital, Quebec City, Quebec, Canada.
Prof Andrew Bush
Director, Imperial College Centre for Paediatrics and Child Health, Imperial College London, UK; Professor of Paediatrics and Paediatric Respirology, National Heart and Lung Institute; Consultant Paediatric Chest Physician, Royal Brompton Hospital, London, UK.
Prof Giorgio Walter Canonica
Professor of Respiratory Diseases, Humanitas University; Head, Personalized Medicine Clinic Asthma & Allergy, Humanitas Research Hospital, Milan, Italy.
Prof Enrico Clini
Associate Professor of Respiratory Medicine, Department of Medical and Surgical Sciences, University of Modena, Modena, Italy.
Prof Dr Oliver Eickelberg
Professor of Medicine and Chief, Division of Pulmonary Sciences and Critical Care Medicine, Department of Medicine, University of Colorado Anschutz Medical Campus, Aurora, Colorado, USA; Foundation Fellow, European Respiratory Society (ERS); Member, ERS and the American Thoracic Society (ATS).
Dr Atul Gupta
King's College London, London, UK.
Prof Dr Nicholas Hill
Professor of Medicine, Tufts University, USA; Chief of the Pulmonary, Critical Care, and Sleep Division, Tufts Medical Center, Boston, Massachusetts, USA; Past President, American Thoracic Society (ATS) (2011-2012).
Dr Neil Holden
Senior Lecturer in Respiratory Disease and Virology, School of Life Sciences, University of Lincoln, Lincoln, UK.
Dr Islam Ibrahim
Associate Clinical Professor, Division of Pulmonary and Critical Care, University of California, San Diego, California, USA; Chairman, Council of Global governors, the American College of Chest Physicians (ACCP).
Prof Dario Olivieri
Professor of Respiratory Medicine, University of Parma, Parma, Italy; Master Fellow of American College of Chest Physicians; Past President, European Respiratory Society (ERS) (1994).
Dr Paraschiva Postolache
Head, Respiratory Rehabilitation Clinic; Head, Counselling Center for Smoking Cessation; Senior Physician in Internal Medicine, Clinical Pharmacology, and Pulmonology; Specialist Physician in Medical Rehabilitation; Smoking Cessation Adviser, Clinical Rehabilitation Hospital, Grigore T. Popa University of Medicine and Pharmacy, Iasi, Romania; Coordinator of Pulmonary Rehabilitation Working Group of the Romanian Society of Pneumology (SRP); Board of Regents, CHEST/American College of Chest Physicians (ACCP); Past Chair, CHEST Global Council of Governors; Member, ACCP Pulmonary, Physiology, Function, and Rehabilitation NetWork Steering Committee; CHEST member, Global Council of Governors, Chest Global Governor for Romania; Fellow, ACCP (FCCP).
Prof Mohammad Azizur Rahman
Pulmonary Medicine & Internal Medicine, Faculty of Medicine, Dhaka University, Dhaka, Bangladesh.