Editor-in-chief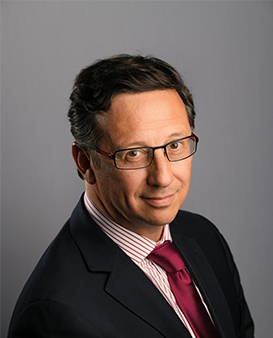 Dr Pablo Sepúlveda
Interventional Cardiologist, Division of Cardiovascular Diseases, Pontificia Universidad Católica de Chile, Santiago, Chile.
Editorial Board
Dr Pierfrancesco Agostoni
Interventional Cardiologist, Department of Cardiology, St. Antonius Hospital, Nieuwegein, Netherlands.
Dr Sanjog Kalra
Associate Director, Interventional Cardiology Training Program, Albert Einstein Health Network, Philadelphia, Pennsylvania, USA.
Dr Nicholas Kipshidze
Director, Innovations and Endovascular Therapy Department, New York Cardiovascular Research, New York City, New York, USA; Consulting Cardiologist, Central University Hospital, Tbilisi, Georgia.
Dr Aaron Kugelmass
FACC Vice President; Heart and Vascular Program Chief of Cardiology, Baystate Health System, Springfield, Massachusetts, USA.
Prof Eduard Margetic
Interventional Cardiologist, Clinic of Cardiovascular Disease, Clinical Hospital Center Zagreb, Zagreb, Croatia; President, Working Group for Invasive and Interventional Cardiology, Croatian Cardiac Society.
Prof Dr Uwe Nixdorff
Associate Professor, European Prevention Center joint with Medical Center Düsseldorf (Grand Arc), Düsseldorf; Professor, Friedrich-Alexander-University Erlangen-Nürnberg, Erlangen and Nuremberg, Germany.
Dr Gregory Pavlides
Director, Cardiac Catheterization Laboratories and Interventional Cardiology, University of Nebraska Medical Center, Nebraska, Omaha, USA.
Prof Dr Rainer Wessely
Center for Cardiovascular Medicine and Center for Integrated Cardiology and Angiology at Eduardus Hospital, Cologne and Fresenius University of Applied Sciences, Cologne, Germany.